Mecklenburg Motivation is pleased to offer the following products.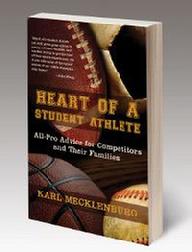 Heart of a Student Athlete
uses football and family stories to teach Mecklenburg's six keys to success; Teamwork, Courage, Honesty and Forgiveness, Dedication, Desire, and Goal Setting.
Perfect for young athletes and their families, Karl's critically acclaimed book is a Mom's Choice Award Gold Winner, Living Now medal winner, and the 2010 winner of the Mensa Sharp Writ Book Award for young adults.
Autographed and personalized copy for $15 plus shipping and handling.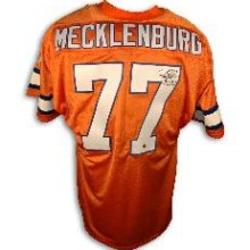 Karl Mecklenburg autographed home orange jersey
$140
plus shipping and handling
Success is overcoming obstacles on the way to your dreams.
His presentation will be tailored to the needs of your group, and is full of humor and the life lessons that the rigors of the NFL taught him.